This post will explain basic things about setting up a comfortable riding position. For a detailed explanation and for more experienced riders, take a look at this post: Setting up riding position.
Riding position on any given bicycle can be altered to suit one's needs and "size". The way to do it is explained in this post. If, however, a bicycle frame is by far too large, or too small, there is a point past which a bicycle can't be made to fit and the bicycle (or the frame at least) should be replaced for a better fitting one. Detailed explanation is here: How to chose a correct frame size.
If you have any questions (or additions and corrections), please use the BikeGremlin forum:
www.bikegremlin.net
Table Of Contents (T.O.C.):

0. Contact points
Comfort on a bicycle primarily depends on placement and distance of contact points of rider and bicycle: saddle, pedals and handlebars.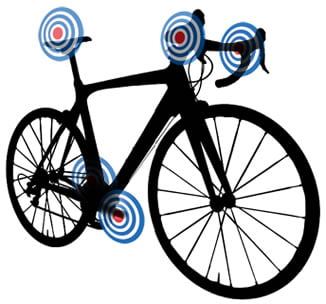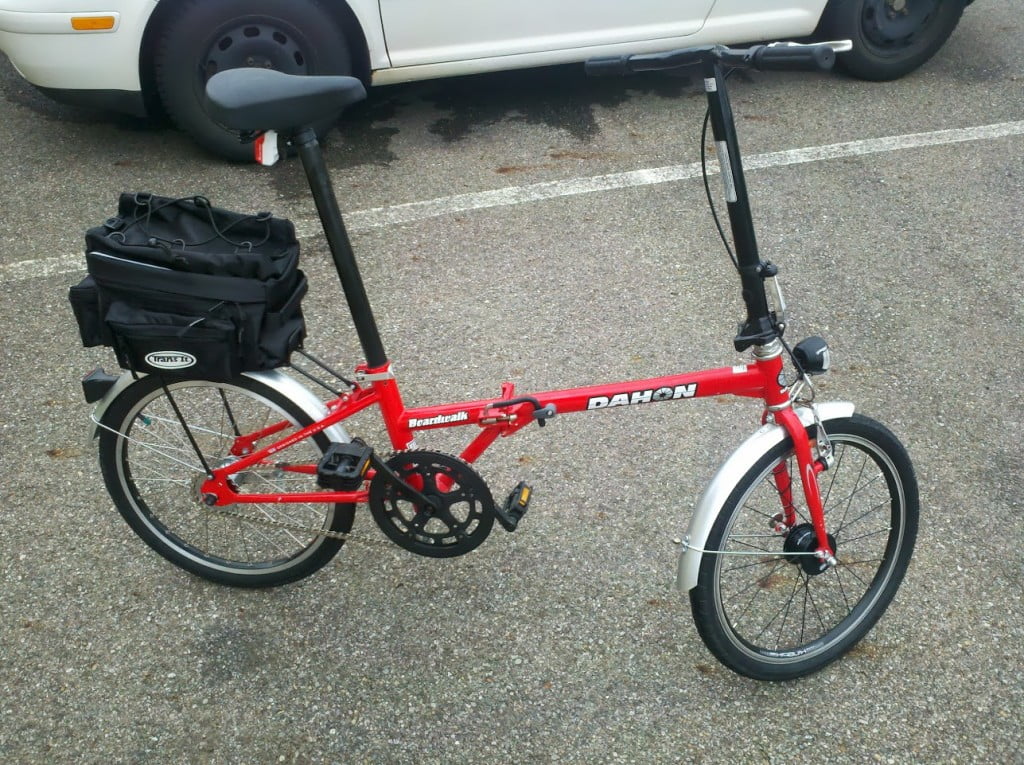 The following chapters explain how to set the contact points to suit the rider.

1. Saddle angle (tilt)
Saddle should be level when the bike is on level ground.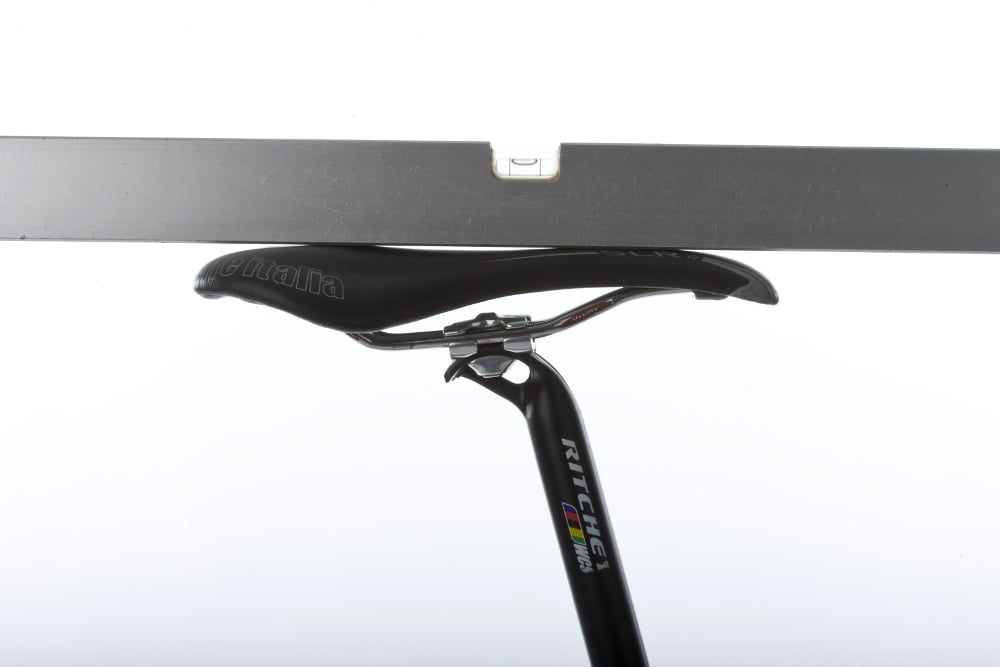 2. Saddle height
Saddle too low will put more stress to the knees. Saddle too high results in lower back and buttocks/groin pain.

Vintage bikes had pedals placed lower than the bike 1 in the picture 4, so one could reach the ground while seated, without placing the saddle too close to the pedals for comfortable riding. Modern bikes have pedals placed higher up (bike 2 in the picture 4) – when saddle height is adjusted so one can reach the ground from the saddle on such a bike, during riding knees will be awkwardly bent, like riding a too small kids bike.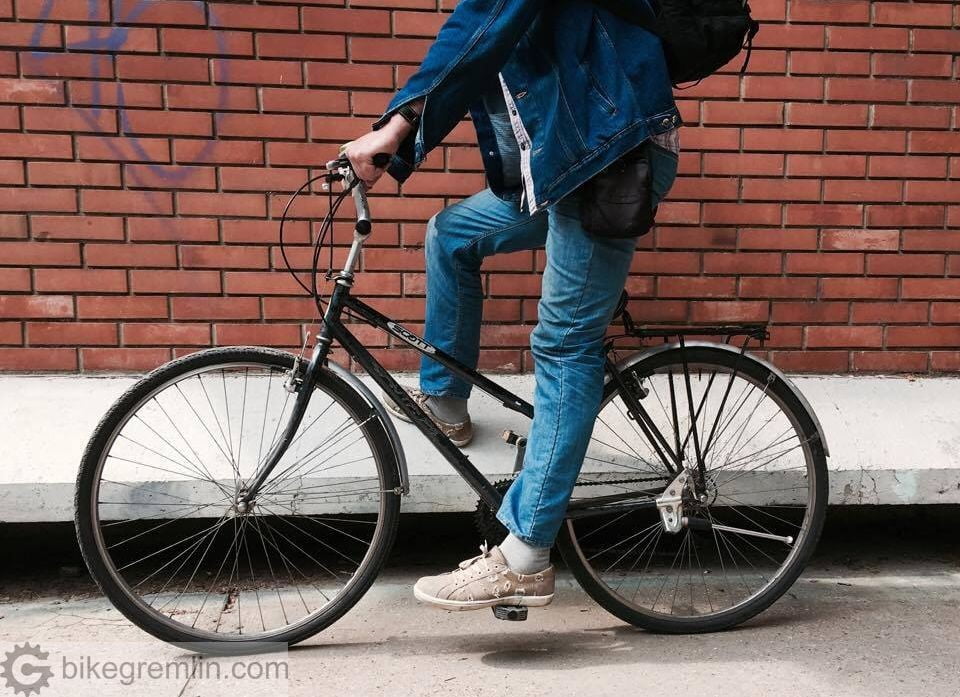 Placing the saddle on the bike in picture 5 so that ground can easily be reached makes for a bit less comfortable riding position.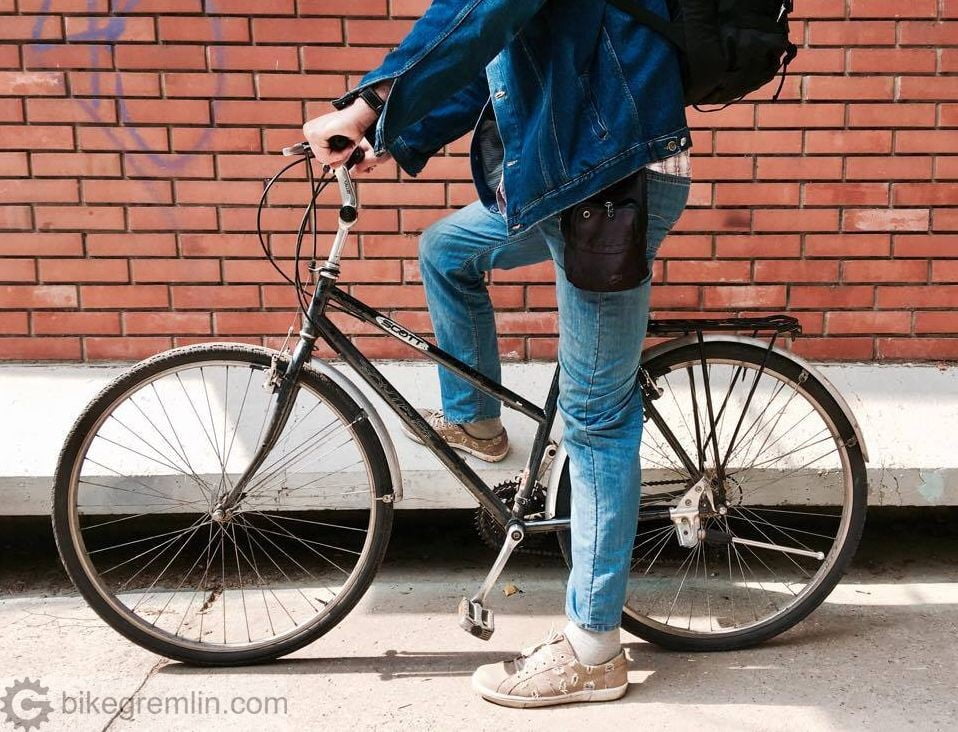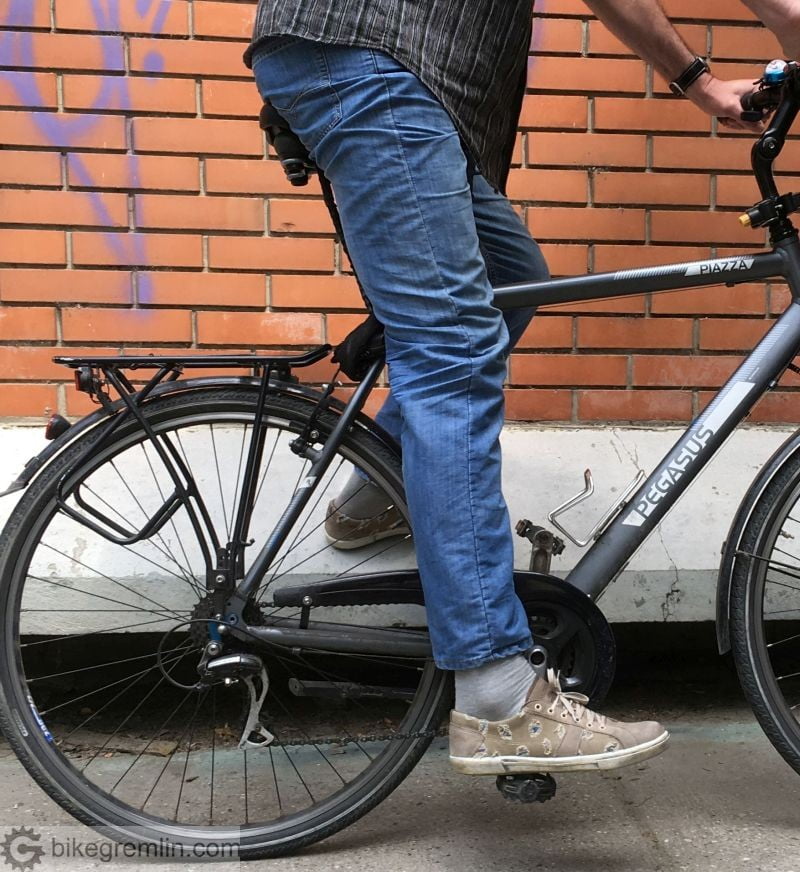 Placing the saddle lower, or higher than optimal position will make pedalling harder and less comfortable. Some will find this less, or more problematic.

3. Fore-aft saddle position
A common mistake is trying to adjust distance from the bars by altering saddle position – usually by moving it forward. Saddle should be positioned relative to the pedals, regardless of the bars position. Why?
Try leaning forward while standing with your back against the wall. Can you easily keep the balance, or are you tipping forward? Try the same standing a few cm from the wall. Do the buttocks move towards the wall when leaning forward? It is similar on a bicycle. Unless the backside is moved a bit to the rear, all the weight will be on the hands, causing pain in the palms, hands, and shoulders.
Moving the saddle too far back, on the other hand, causes too much bend at the lower back and poor leverage on the pedals.
Correctly placed saddle fore-aft position: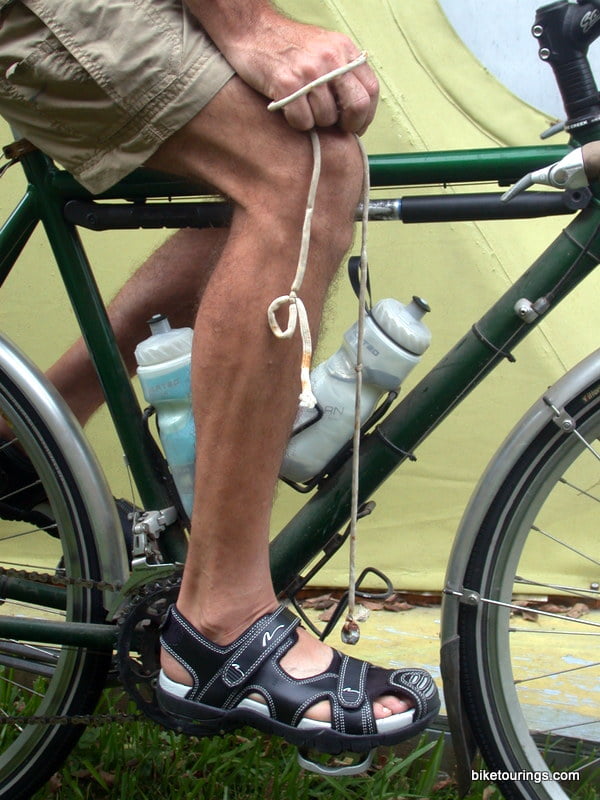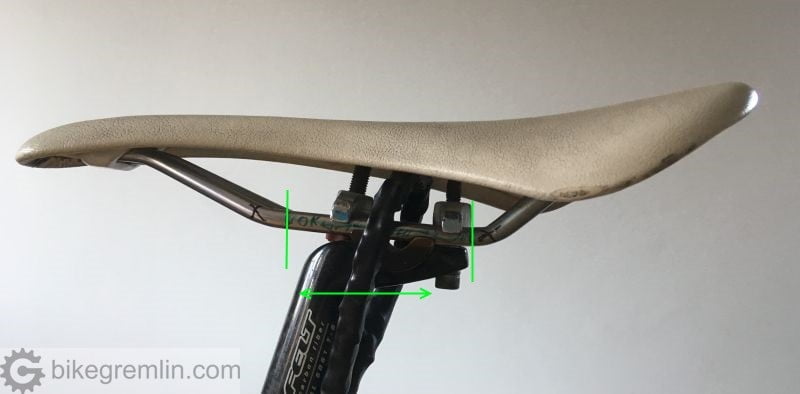 4. Handlebars
Only after the saddle is positioned correctly, the bar should be set in the desired position. Placing the bars closer and higher results in a more upright riding position and vice-versa – placing the bars further and/or lower, results in a more leaned position.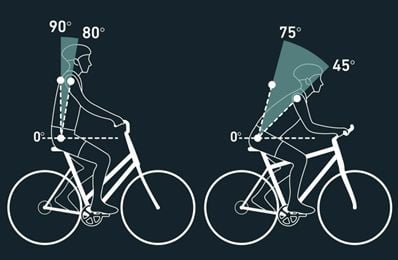 For altering bar height and distance there are stems of various angles and lengths, as well as stem height adjusters (i.e. riser stems). If a stem is longer, it will result in a more bent over and stretched over the bars position. If a stem is placed lower, it will have a similar effect. Shorter and higher placed stems create an opposite effect. That is shown in the picture 10.
Stems that are angled, depending whether the angle is upward, or downward, place the bars higher and closer, or lower and further from the rider, roughly speaking.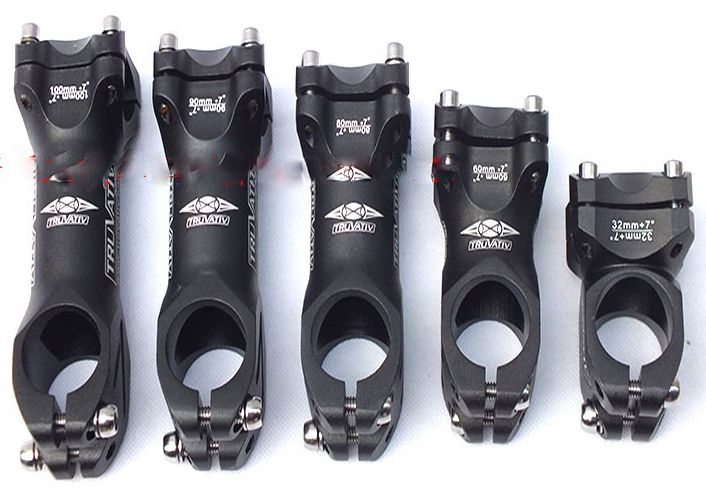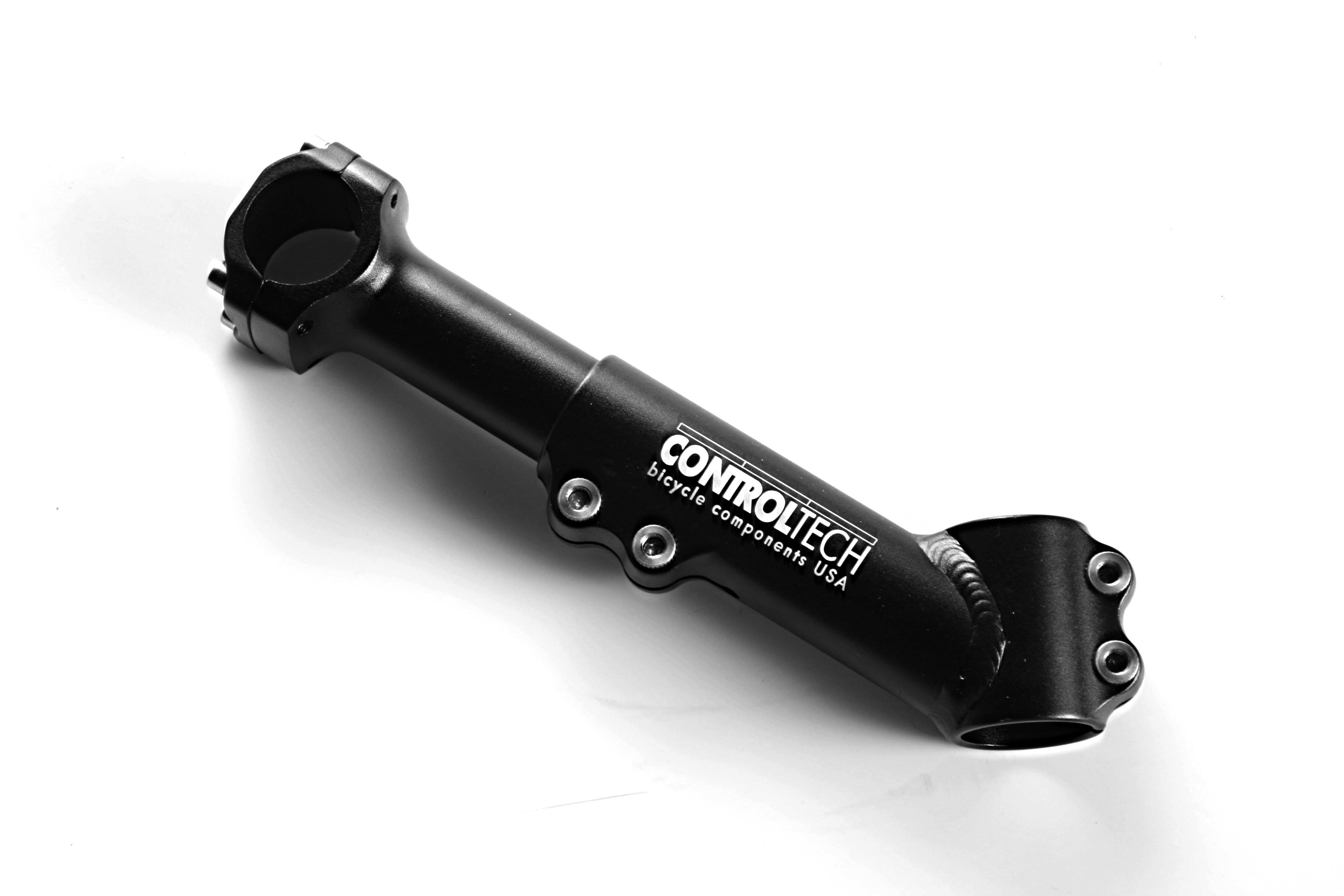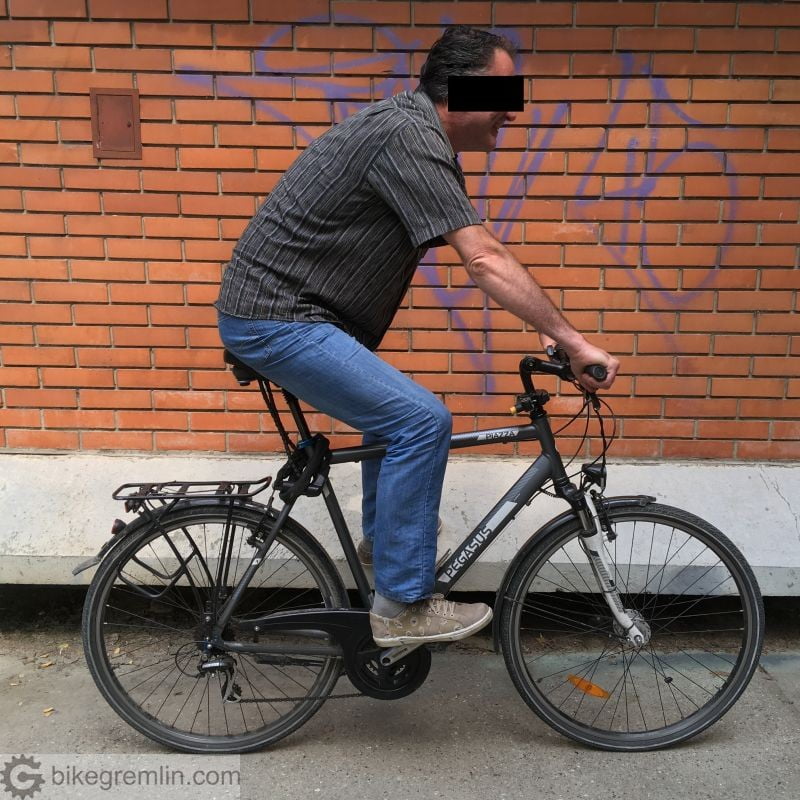 Effect in picture 13b could have been achieved with a shorter stem and a riser stem from picture 14.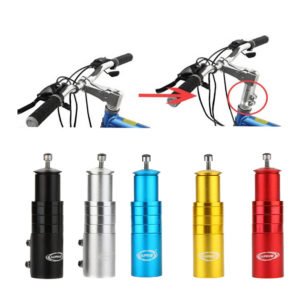 A decent quality adjustable stem is Ritchey 4-axis (Amazon affiliate link):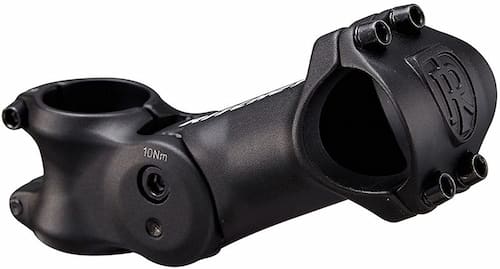 For a decent quality stem-riser (in case you need even more bar height), a good option is Origin8 Extra-Lift (Amazon affiliate link):

These are the basics. For more detailed instructions on how to set the bars themselves, along with all the levers on the bars, read the appropriate posts:

My video explanation of frame geometry and bicycle fitting (sitting position configuration) basics:

Help BikeGremlin
stay online & independent
This website is educational, free, objective, and not commercial
(sponsors don't enjoy paying if you mention all the product downsides that you notice 🙂 ).
How much does a WordPress website cost?
If you find this site to be good and helpful,
and if $5 per month is what you can afford to set aside,
please consider supporting my work with a Patreon donation:
Current support in total: $30.00 per month
(Patreon support: $21.04
YouTube subscription: $4.29
Other platforms: $4.67)
If you have any questions (or additions and corrections), please use the BikeGremlin forum:
www.bikegremlin.net