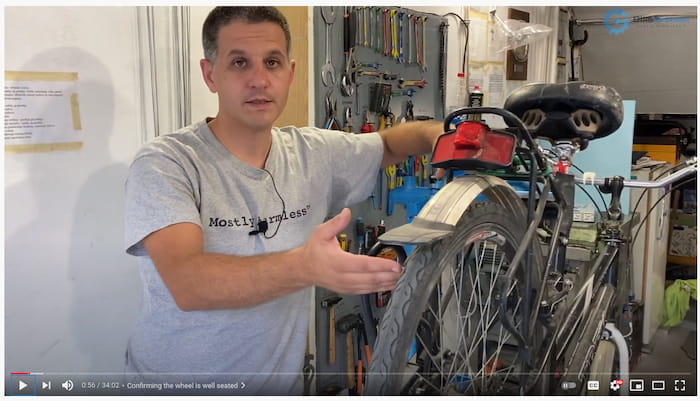 Contents:

1. Introduction
There are things that are best demonstrated/shown. Also, there are people who prefer a demonstration, to just an explanation with pictures. For that reason, I have made a Bike Gremlin YouTube channel.
For easier navigation, I thought it would be good to make a list of all the videos, sorted by the topics they address. So this page is made for listing all my cycling/mechanics related videos.
A list of all my YouTube channels is given on youtube.com/bikegremlin (for now I've made a channel in English – BikeGremlin US, and one in my native, Serbocroatian – BikeGremlin RS).
Note: almost all the videos contain chapters, given in the video description below them (click on "show more"). Those chapters can be clicked on, to automatically skip to the desired part of the video. Descriptions also often contain links to my articles that explain some topics shown in the videos.
Videos are grouped by playlists on the channel. Unfortunately, while YouTube has allowed the option of showing chapters in the video while it is playing (by mouse-hovering the timeline), and the creation of playlists, it still doesn't allow for all the playlists to be sorted in a hierarchical order, so there are no sub-categories, for easier, logical navigation. We are working with what we have, and I hope this page will help you find the content you need.

2. A list of BikeGremlin YouTube videos

3. Computers – IT

4. Sailing

5. My work and thoughts

6. Miscellaneous

8. Science