This post shortly explains important things concerning bicycle rim tape. Many cyclists already know all this, but many don't – author of the text has often had bicycles brought into his bicycle repair shop with tubes punctured, or damaged from the rim, or the spokes – because of rim tape problems.
Table Of Contents (T.O.C.):

1. What does the bicycle wheel rim tape do?
Rim tape is put directly onto the rim. It's function is to cover all the sharp and rough edges, therefore protecting the tube from being punctured by the rim. A very simple device. It's supposed to stick firmly to the rim, preventing tube from being punctured by spoke nipples, or by spoke nipple holes in case of rims with recessed spoke holes.

2. Rim tape dimensions
There are two standard widths (most common, but there are other widths as well). Narrow 15 mm ones, and wide 19 mm.
When it comes to length, they also come in two variants: in self adhesive rolls (like duct tape), that can be cut to the desired rim circumference; or pre cut and glued to a certain rim size standard, with a pre-drilled valve hole.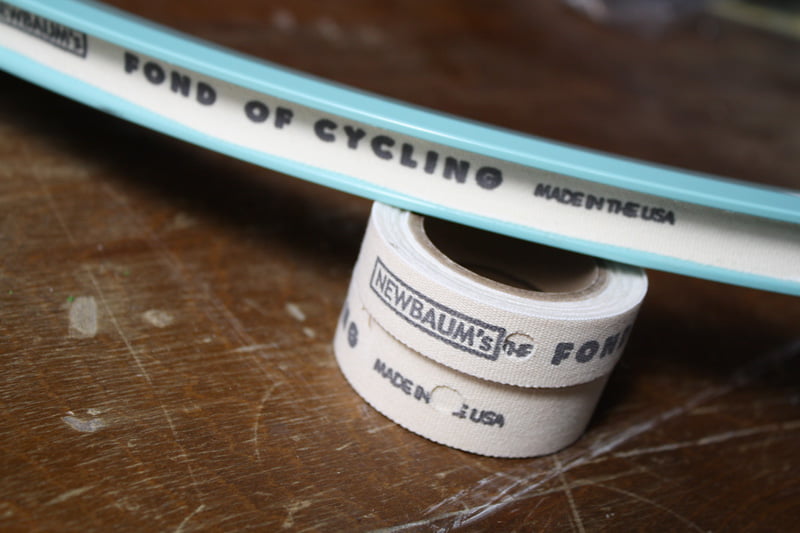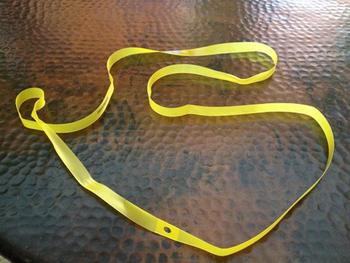 For example: a MTB wheel will use a rim tape for 559 mm diameter rims (MTB standard) and 19 mm wide; while a road bike with narrow rims and tyres will use a rim tape cut for rims of 622 mm circumference, 15 mm wide (bicycle wheel and tyre sizing standards).

3. Rim tape types
There are rubber ones, made of material similar to the one used for tubes. They are quite easy to stretch, which makes them easy to slide onto even bigger rims than the one they are made for – in case of emergency.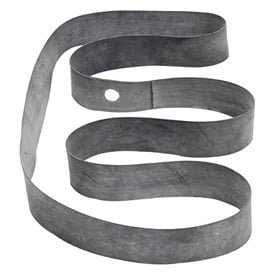 The more expensive and of higher quality are tapes made of strong fabric (or hard rubber/plastic). They usually have "high pressure" printed on them.

4. Bicycle wheel rim types
There are simple single wall rims, where spoke nipples are screwed onto the rim interior, so that rim tape goes directly over the spoke nipples: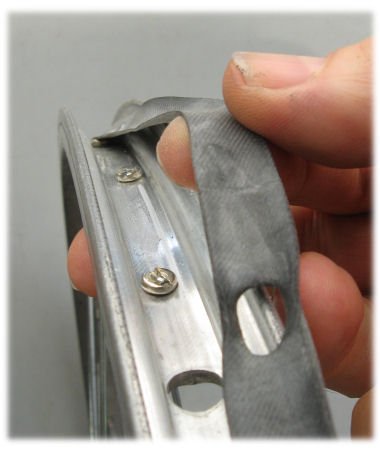 For this type of rim, cheap rubber rim tape can be used, or a tailored old tube, or even a duct tape.
Modern rims are usually double walled (and made of aluminium).

With these rims, tyre pressure presses tube against the sharp holes. That's why a high quality, high pressure rim tape needs to be used. Rubber rim tape, old tubes, duct tape etc. will not do with these rims.

5. Tape for tubeless-ready rims
Tubeless are the tyres without the (inner) tubes. They require special rims for tubeless tyres, or at least "tubeless-ready" rims. Tubeless-ready rims can be "turned" into tubeless rims by mounting a special sealing rim-tape.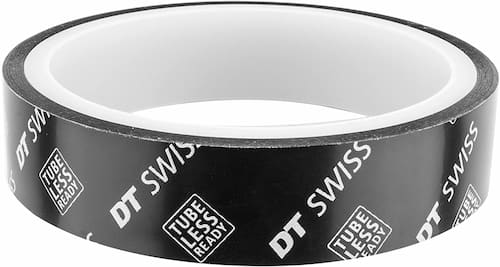 Such rim tapes have to seal very well, to prevent any air leaking through spoke holes in the rim – because tubeless tyres have no tubes to hold the air.

6. Optimal rim-tape width
Rim tape should fit the lower, flat rim section completely – from wall to wall. For tubeless ready rims, it should also "climb" up the walls a bit, but not all the way. A drawing explains this better: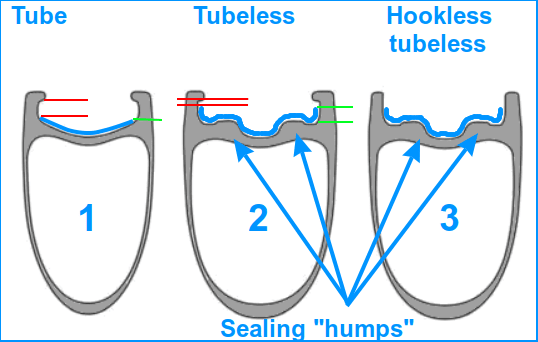 So, for tube rims, the rim tape should preferably not "climb" the sidewalls, while for tubeless-ready rims, it should ideally climb for 1 mm, or more, but not all the way, since it will then prevent the tyre from seating correctly.
Note that the rims have a bit curved section where the rim-tape lies, and that the rim-tape gets a bit narrower as it is stretched over the rim.
What exact rim tape width do you need?
First measure the inner rim sidewall width: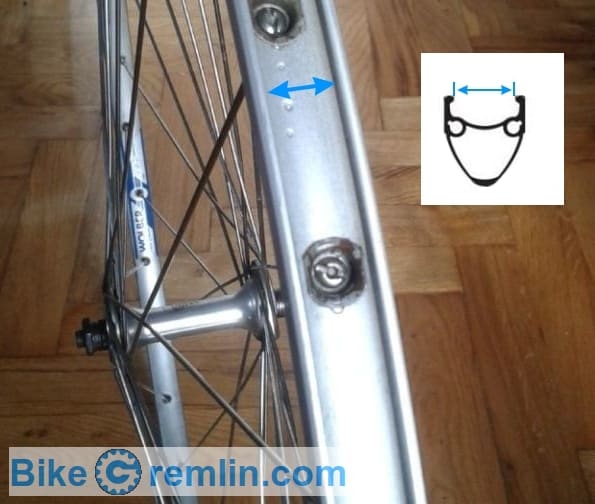 Now:
For tyres with tubes, take rim tape of that width, or up to 2 mm wider, depending on the rim's shape and how much the rim-tape stretches and narrows in width as it is stretched.
For tubeless-ready rims with tubeless tyres, take a rim tape that is 3 to 5 mm wider, depending on how much the rim is curved, and how tall the sidewalls are.
Yes – this is a bit of a trial and error. Much depends on how much a rim tape stretches, and narrows in width as it is stretched over the rim, as well as on the rim's shape. Details are shown in the drawing and explained at the start of this chapter.

7. How to mount rim tape
When mounting a rim tape, there are two things to consider:
Facing (which side goes towards the rim).
Mounting procedure.
When it comes to facing, the rules are simple:
If there is a brand name printed or similar decals, they go on the outside (towards the tube).
If there is a sticky side, it goes towards the rim.
Without any of those present, the rough(er) side goes towards the rim, and the smoother side towards the tube.
Now, when it comes to mounting, here are a few tips, followed by a video demonstration:
When mounting rim tape, attention should be paid if it is not too narrow (so it doesn't slide off nipple holes), or too wide, so it interferes with tyre mounting.
Since it can slide during mounting, a valve can be put through the valve opening on the rim tape and the rim, to hold everything in place – or you can use a 6 mm hex key, a screwdriver, or something similar.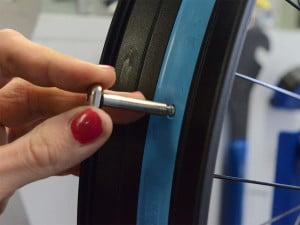 Here's a video demonstration of how to remove and mount tubes, tyres, and rim tapes – it is divided by sections (shown in the timeline and in the video's description) so you can skip to the parts of interest:

Author's recommended rim tape. Clicking on an image below opens Amazon.com on-line shopping search (as an Amazon Associate I earn from qualifying purchases):