Term "left handed thread" is often used in cycling literature and practise. This post explains the difference between (a more common) right handed and left handed thread. Before explaining the left handed thread, first the right handed one will be explained.
Table Of Contents (T.O.C.):

1. Right handed thread – "the rule of right thumb"
Right handed thread is made so that bolts and screws are screwed in by turning them clockwise. Unscrewing is, of course, done in the opposite direction. For easier coping (in case of a tricky position, upside down etc.) there is a simple rule of thumb, shown in the picture 1.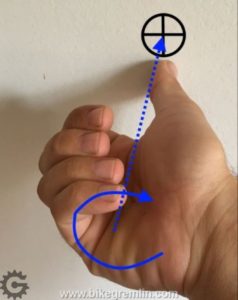 Right handed thread is the most common, while left handed one is exceptional, used only when necessary. Threads mentioned in the post about standard bicycle thread dimensions are all right handed.

2. Left handed thread
All the same, but reversed. 🙂 The screws are screwed in anti-clockwise – "the rule of left thumb". This is why it is important to know which kind of thread one is dealing with – especially when trying to loosen a tightened screw.
Left handed thread is usually used for left pedals and (most modern threaded) right cups of bottom bracket bearings.

2.1. Pedals
Picture 2 shows left and right pedal with their left and right handed thread. Apart from rare, special pedals made for tandem bicycles, most left pedals have a left hand thread (while the right ones have the right hand one).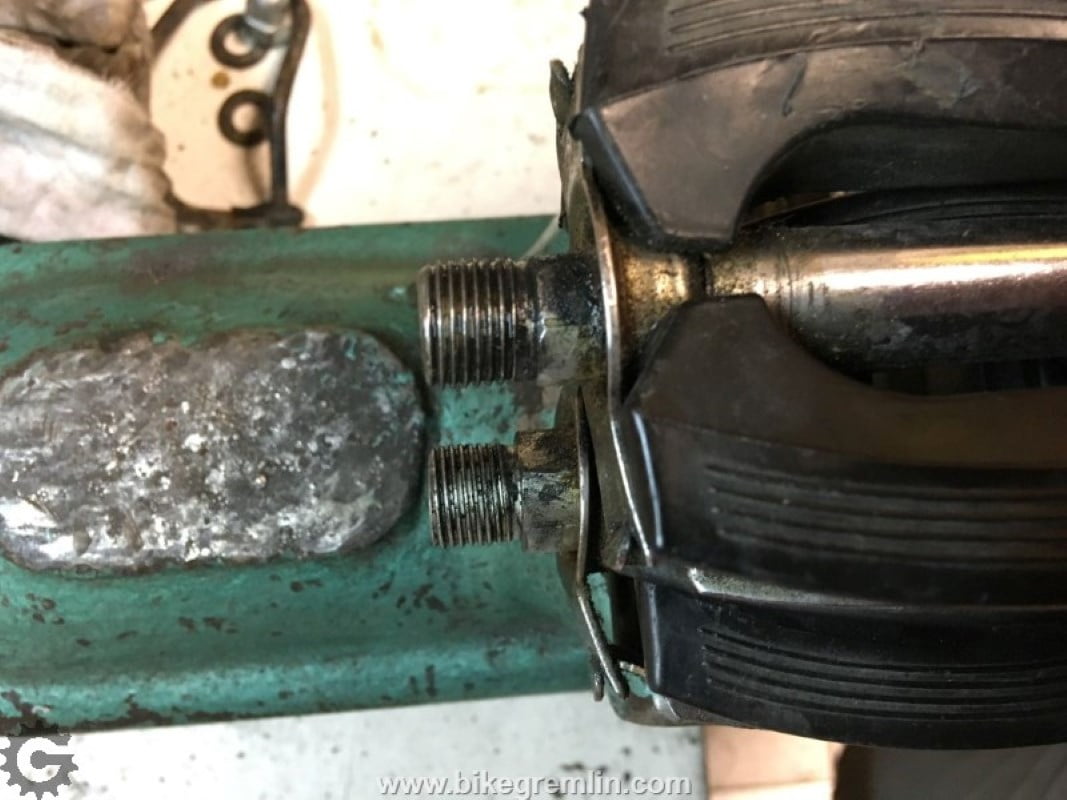 2.2. Threaded bottom bracket cups
Pedal thread is coarse and easily distinguishable whether it is right, or left handed. Bottom bracket cups have finer thread that can easily be mistaken and screwed the wrong way (side) in. Post about threaded BB standards gives a list of dimension and right cup thread type. Left cup always has the right handed thread, on all the threaded BB standards.
When mounting it is relatively easy to measure. When dismounting, it is best to first unscrew the left cup – which always has the right handed thread. Then, the unscrewed cup, or the BB shell of the frame can easily be measured, and one can see from the threaded bottom bracket size standards table which standard it is – so to know whether the right cup has a left, or a right handed thread.

A video explaining how to know in which direction to start unscrewing a threaded bottom bracket:

Related post – Standard thread dimensions used with bicycles: