Previous part: Capriolo Sunrise – long term test 01
First 100 km and first problems.
1st problem – all the left original bolts started loosening
All the bolts that weren't replaced, or "reinforced" with nylon locking nuts, during the first service, got loose and it all started rattling.
During the first service, the bolts were tightened, but the original ones had flat thin washers, not split washers, or nylon locking nuts. With vibrations during riding, they got loose and started rattling.
That is why all the bolts used were now replaced and secured. Frame threads were also cleaned, just in case.
2nd problem – rear derailleur isn't working properly
I suppose part of the problem is standard bedding in of shifter cable and housing. Also, the housing used for shifters was actually a (rather cheap) brake housing. I.e. not a proper, compressionless shifter housing! Problem with using brake housing for shifters is that it compresses, effectively changing in length, under load. So, even though it is stronger than shifting housing, in order to handle strong braking forces, it is not good when used instead of shifter housing.
In addition to this, the owner had complained about the feel and ergonomy of grip shifters that came with the bike and wanted to replace them with old friction shifter levers from his previous bicycle.
The right (rear) one has a switch for setting it to work in 6 speed indexed mode.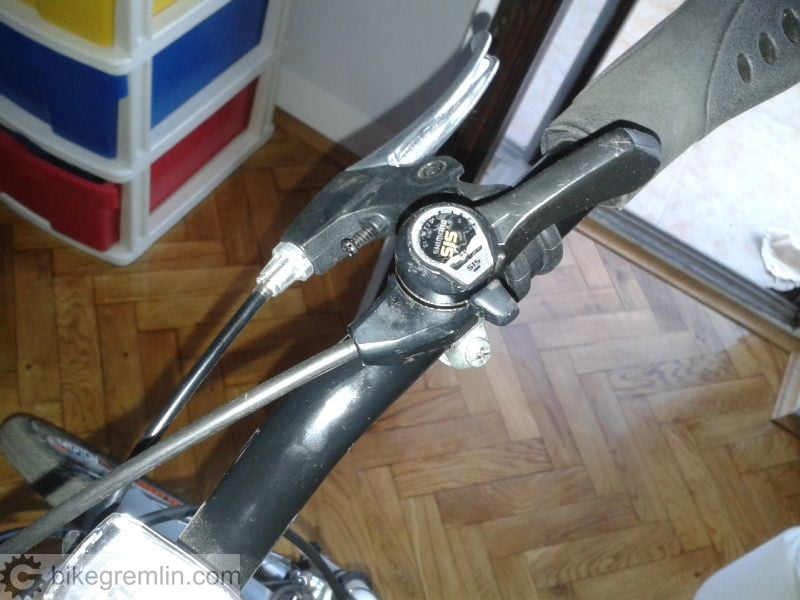 Kickstand off the old bicycle was also placed on the new one: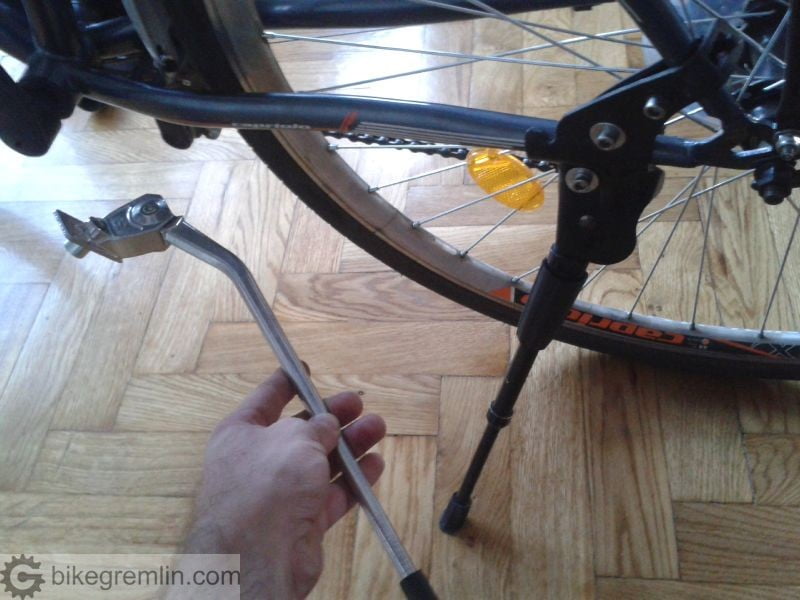 Next post: