In this post I'll put pictures of malfunctioning, or broken bicycle parts, with brief explanations of the (probable) problem causes. Malfunctions happen because of poor design, inadequate maintenance, manufacturing error, or simply an accident.
Contents:

1. Wheels (hubs, spokes, rims)
1.1. Cracked Shimano hub cone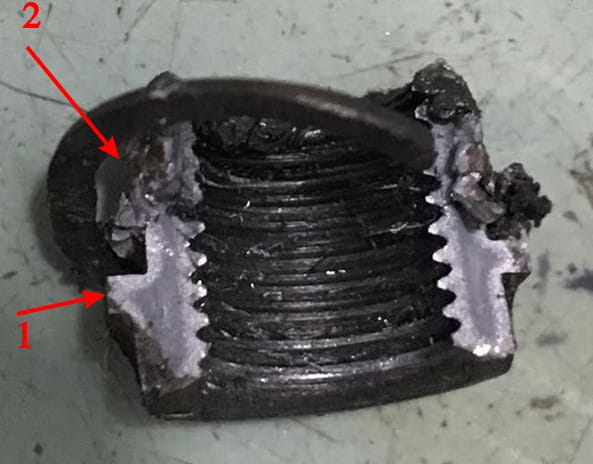 After having inspected it, I conclude that it hadn't been maintained at all: no grease and heavy damage on the part where the bearing balls are rolling (how to service a bicycle hub). Which is probably the reason why it cracked – after metal fatigue. Smooth crack lines noted with (1) in the picture above show the fatigue induced crack start, followed by it finally splitting apart with rough edges noted with number (2).

1.2. Broken Shimano 105 freehub flange
In the post about bicycle wheel building basics I explained how radial lacing increases the risk of hub flange breaking. This is what a broken hub flange looks like: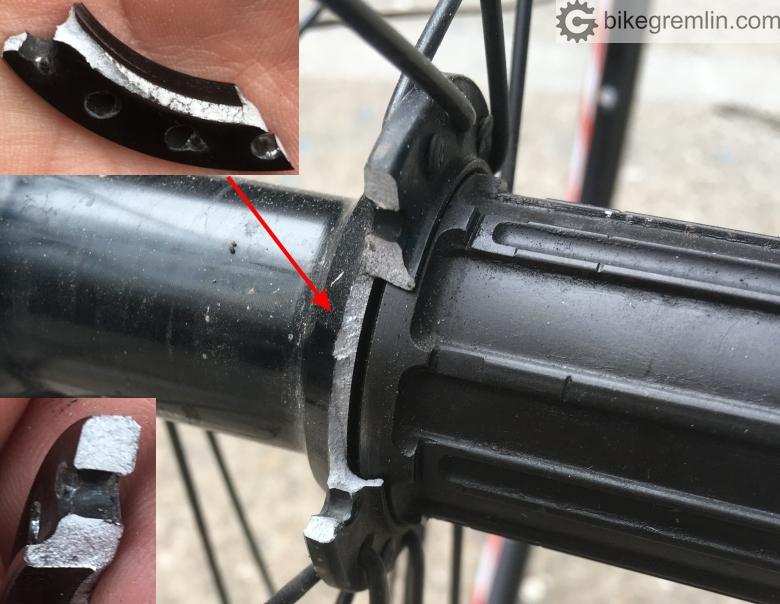 I don't know this hub's history, but it looks like a manufacturing defect in this case: no traces of radial spoke lacing, nor were the spokes over-tightened (broke off at 100 kgf tension, during spoke stress relieving).