Guest post by Dalibor
A view of electronics and throttle controls that are mounted on the handlebars. Electronics (controller) are used to manage and control the motor.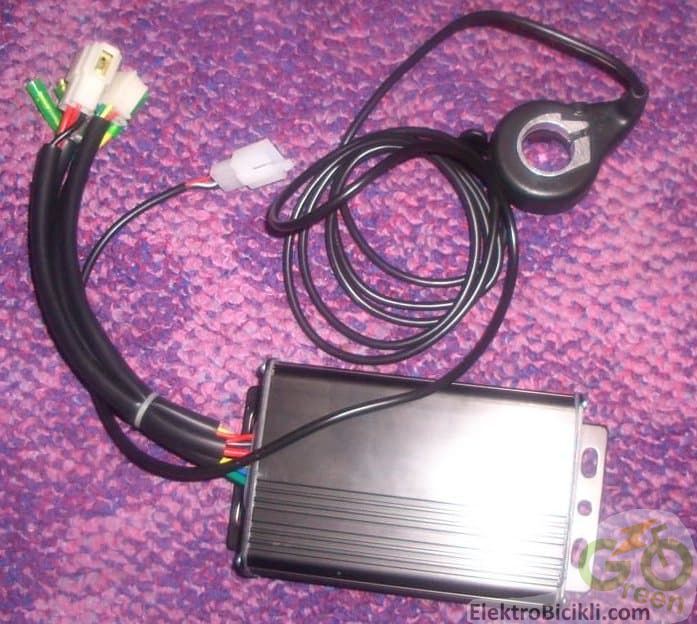 A display of controller's inside, after being mounted on a bicycle and functioning. Here, a connector was added for connecting it to a computer in order to program it. Controller parameters can be altered, to match the user's needs and requirements.

On the right hand side, next to the handle, there is a throttle lever, that is pushed by a thumb and used to control the speed. Because of the high top speed, I mounted a rearview mirror, like on any other motor vehicle.