Guest post by Dalibor
Current configuration of my bicycle is powered by a 1700 W motor, which is completely sufficient for my needs.
Looking at the engine insides shows the assembly, comprised of neodium magnets and copper coils. Inside there are also sensors, that some motors don't have. This motor is three phase one, with no brushes and I think as such it is perfect for an electric bicycle. Its inside is encased and protected from the elements.

On one side of the motor there are sprockets with a freewheel – like on an ordinary bicycle wheel. The motor is disc shaped and at its ends there holes for lacing wheel spokes – looking quite discrete when laced in a wheel.

On the other side there are cables that power the motor. The axle is hollow and the cables run through it.

The wheel is made using a strong, double walled aluminium rim, which can withstand the high loads and torques the motor produces. Used spokes are 3.5 mm diameter – so the rim spoke holes needed to be drilled to be enlarged for such thick spokes (separate post explaining bicycle wheel building basics).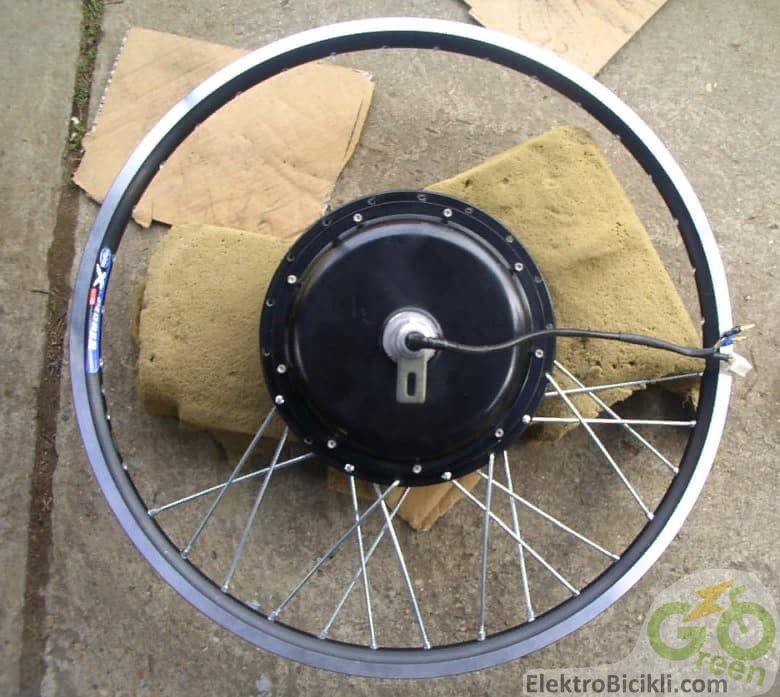 Motor built into the Specialized electric-converted bicycle is a lot more powerful than its predecessor. It's bigger, heavier and its torque and top power are a lot higher. Giving even more top speed and acceleration.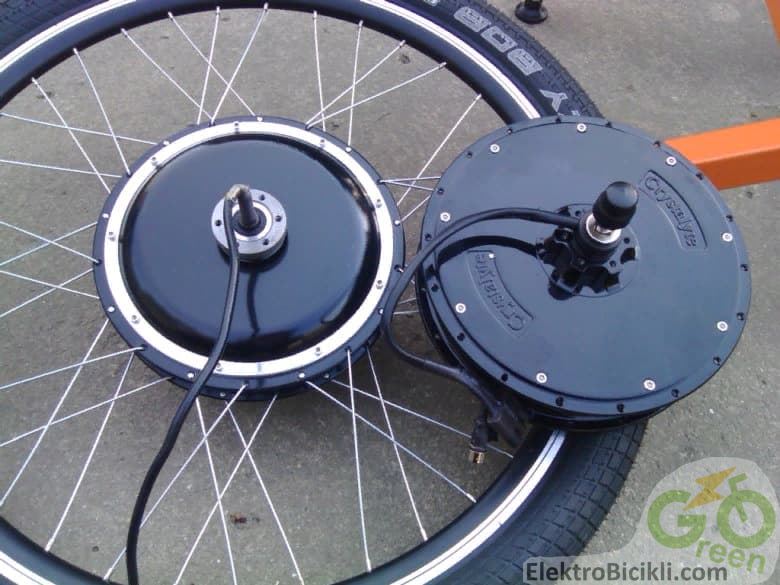 Finished new rear wheel with a new 1700 Watt electric motor: